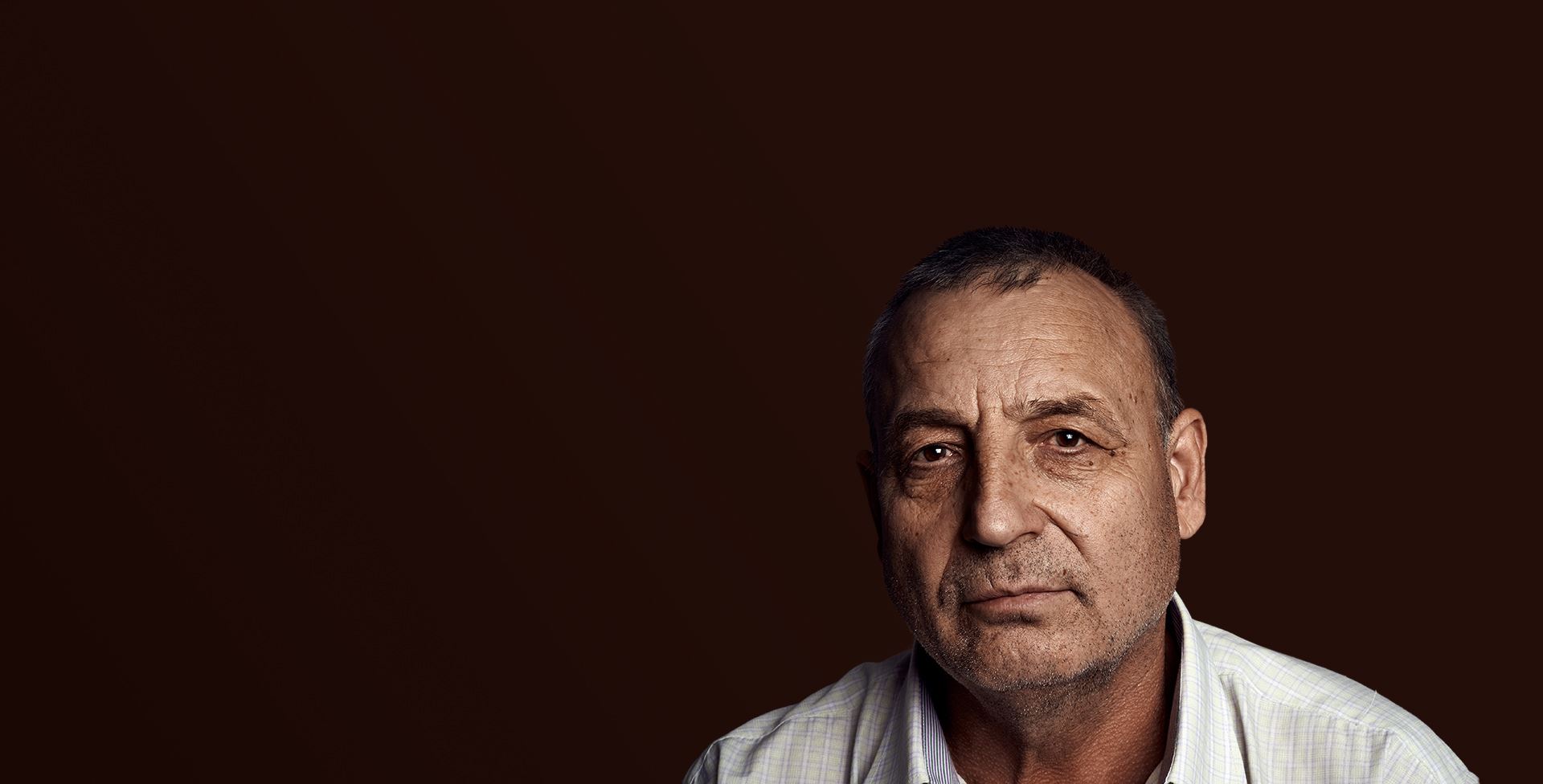 Treating Clients Like People, Not Numbers.
We Are Here for You
We are the advocates for the building trades Mesothelioma, Asbestos related lung cancer and Asbestosis.
Mesothelioma and Asbestos
Put Decades of Experience in Your Corner
The Paul Law Firm devotes a significant portion of our legal practice to asbestos litigation. Our firm has been representing people diagnosed with malignant mesothelioma and other asbestos-caused diseases for over twenty-five years.
During that time, our attorneys have helped thousands of individuals obtain financial compensation for their injuries. Ten thousand Americans die each year from diseases caused by asbestos, according to a detailed analysis by the Environmental Working Group Action Fund.
As one of the nation's leading tort firms, The Paul Law Firm employs experienced attorneys and staff dedicated to helping families affected by asbestos. Our attorneys have the knowledge, experience, and resources necessary with which to successfully pursue environmental lung disease claims based on diagnosis of asbestosis, lung cancer, and malignant mesothelioma.
The Paul Law Firm Nationwide Mesothelioma Lawyers, our nationwide toll free number is (855) 885-3425. Call today to arrange a consultation.
Mesothelioma Verdict $28,400,000

Electrician Local 595 v General Cable Corporation

Mesothelioma Verdict $26,600,000

Pipefitter Local 250 v Copeland Corporation

Mesothelioma Verdict $10,350,000

Plumber Local 342 v Owens-Illinois

Mesothelioma Settlement $9,800,000

Steamfitter Local 250 v Product Manufacturers

Mesothelioma Verdict $9,200,000

Pipefitter v Union Carbide Corp.

Mesothelioma Verdict $9,000,000

Pipefitter v Plant Insulation

Mesothelioma Settlement $8,000,000

Plumber Local 582 v Supplier et al.

Mesothelioma Verdict $7,300,000

Pipefitter Local 364 v Navy Defendants

Mesothelioma Settlement $6,000,000

Plumber Local 62 v Construction Yard et al.

Mesothelioma Settlement $6,000,000

Welder-Pipefitter 447 v Talc Defendants
Malignant Mesothelioma has Three Forms:
Learn More About Mesothelioma
Learn More About Asbestos
Historical Knowledge About Asbestos
Tips on How to Spot Asbestos
Geoff Clark, Senior Occupational Hygienist with WorkSafeBC, presents a list of important characteristics to be aware of and look for when doing construction work on older homes. Most importantly, identify asbestos within any building under construction or demolition. With this video Geoff Clark will take you through a house and identify things that contain asbestos.
Asbestos is a fibrous mineral that is tough and very resistant to chemicals and heat. It was commonly used in building materials until the 1980′s. If building materials containing Asbestos are disturbed, as in drilled, sawed, sanded, or broken up as in demolitions or renovations, then workers can breath in asbestos fibers. When workers breath in enough asbestos fibers, it can cause permanent damage to the lungs, and the worker can get lung cancer.
Any house built before 1980 will probably contain asbestos products. Before doing a house demolition or renovation and to avoid exposure to asbestos particles, is best and recommended to have the house inspected by a qualified asbestos professional. They will collect samples from suspect materials within the house and have them tested for asbestos.
Building materials containing asbestos can look exactly like materials that do not contain asbestos. An inspection by a qualified laboratory is the only way to distinguish the difference. In some houses the asbestos containing materials can be in poor condition and therefore are a risk to the technicians collecting a sample.
Both plaster and drywall can contain asbestos. Asbestos containing drywall filler, or mud, is very common in housed constructed before 1990. Ceilings with sprayed on texturing may also contain asbestos. Many flooring materials contains asbestos such a Vinyl Sheet flooring and Vinyl tile flooring. Older homes may have several layers of flooring. The backing of Vinyl sheet flooring can contain asbestos.
Fireplaces may contain asbestos boards or pads below the mantel or hidden in the back of the fireplace. Artificial embers and ashes in gas fireplaces may also contain Asbestos.
Houses can be heated with heaters and boilers, and this equipment especially older boilers can be insulated with asbestos.
Seams of metal ducting are often covered with asbestos tape. Ducts and piping may also be wrapped in asbestos insulation.
Even the mastic used to seal pipes where they go through walls may contain asbestos.
The walls in some furnace rooms may be covered with asbestos cement board also known as Transite.
Many attics, particularly in British Columbia, are insulated and this insulation may contain asbestos. Sometimes the loose asbestos insulation layer is under a pink fiberglass insulation. Loose insulation, particularly Vermiculite attic insulation, is known to contain asbestos fibers.
Even the outside of older homes should be checked for asbestos products, include the putty of older windows. Asbestos cement siding is a commonly used material in older homes.
Asbestos is also found in common roofing materials including asphalt roofing shingles and asphalt roofing paper.
Concrete block walls are hollow and the spaces may have been filled with the same type of asbestos containing Vermiculite insulation that you can find in an attic.
For your safety any asbestos containing material that are found during a work site survey must be removed by workers who are trained in asbestos removal and wear protective clothing and a respirator. Unless you are properly trained, do not try to remove asbestos yourself. Before you work on a house, ask if it has properly been inspected for asbestos.
Experienced Mesothelioma Attorneys Fighting for Your Rights
At The Paul Law Firm, we understand the devastating impact that a mesothelioma diagnosis can have on you and your loved ones. Our dedicated team of experienced mesothelioma attorneys is here to fight for your rights and help you seek the compensation you deserve.
Why choose The Paul Law Firm for your mesothelioma case?
Extensive Knowledge and Experience: Our attorneys have years of experience handling mesothelioma cases and have a deep understanding of the complex legal and medical issues involved.
Proven Track Record: We have successfully represented numerous mesothelioma victims and their families, securing substantial settlements and verdicts.
Compassionate and Personalized Approach: We provide personalized attention to each client, taking the time to understand your unique situation and tailor our legal strategies to your specific needs.
Resources and Expertise: We have access to a vast network of medical experts, investigators, and other professionals who can help strengthen your case and maximize your chances of a successful outcome.
No Upfront Costs: We work on a contingency fee basis, which means you don't pay any upfront costs. We only get paid if we win your case.
If you or a loved one has been diagnosed with mesothelioma, don't wait. Contact The Paul Law Firm today to schedule a free consultation and learn more about how we can help you fight for justice and compensation.
Get Started on Your Case Today
The lawyers at The Paul Law Firm are consistently recognized not only for their skillful legal expertise and aggressive litigation strategies, but for their honesty, integrity, and unwavering commitment to their clients. Over the years, our lawyers have established an impressive track record of successfully representing victims of asbestos throughout the United States, resulting in some of the most notable verdicts and largest settlement amounts in the country.
Contact us today for a free consultation with an experienced Mesothelioma lawyer. Our nationwide, toll free number is (855) 885-3425.
"They supported our wish to proceed with legal claims against companies who caused my husband's illness and worked very quickly to secure several settlements for us."

- Daniel J.

"There will never be a Hollywood movie about him, but the next time you see a superhero movie or comic think about Jerry Our Super Hero."

- The Retirees Pipeline

"Their fame for fairness has spread so that they are now the main law firm used by all of the U.A. Locals in the entire state of California."

- Vern Gosney