Historical Knowledge About Asbestos
Asbestos Hazards Introduction
Many insurance companies, asbestos manufacturers, employers, and industry organizations understand the health risks associated with asbestos hazards, but often they have gone to great lengths to conceal these dangers. The asbestos industry has systematically valued profits over human lives by suppressing information and spreading untruths about asbestos hazards. This deception continues today.
Asbestos Hazards Timeline
---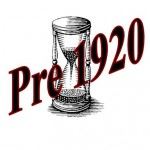 ASBESTOS HAZARDS – WHAT WAS KNOWN: During the late 1800s, reports are made of respiratory illness among workers in asbestos facilities. Case reports begin to emerge in Great Britain and the United States regarding the effect of asbestos on human lungs.
ASBESTOS HAZARDS INDUSTRY RESPONSE: Life insurance companies are sufficiently aware of asbestos hazards to adopt a policy of refusing coverage to asbestos workers.
---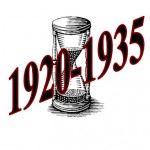 ASBESTOS HAZARDS – WHAT WAS KNOWN: By the 1930s, asbestosis is commonly referred to in medical, scientific, insurance, and professional trade association publications. The disease is acknowledged to be irreversible, progressive, and fatal. By 1935, some state workers compensation laws recognize asbestosis.
ASBESTOS INDUSTRY RESPONSE: The asbestos industry deals with rising health concerns by minimizing the extent of the asbestos problem. Rather than curtail the use of this product, the industry continues to grow and thrive on an international level. Corporate mergers and cartels occur, resulting in industry price-fixing and collusive agreements regarding the use of asbestos.
---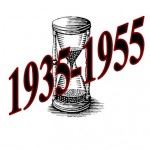 ASBESTOS HAZARDS – WHAT WAS KNOWN: In 1935, medical case reports begin to emerge connecting asbestos exposure and lung cancer. By the 1940s, it is known and recognized that asbestos exposure can cause pulmonary cancers. Research into the carcinogenicity of asbestos continues through the 1950s.
The field of occupational hygiene evolves during these years, too. Many safety measures regarding asbestos and dangerous dusts are addressed at professional trade organizations.
ASBESTOS INDUSTRY RESPONSE: During this timeframe, those involved in the asbestos industry are engaged in a concerted effort to suppress information about asbestos hazards. Medical doctors report being asked by industry leaders to suppress unfavorable research findings. Several companies go so far as to fund their own "medical research," which omits mention of cancer.
Most in the industry continue to ignore the health of workers and consumers. Some even promote their asbestos products as safe. For example, in 1948, Owens-Illinois was informed that asbestos in its insulation materials "should be handled as a hazardous industrial dust." Subsequently, advertisements for Owens-Illinois products identify its insulation as "non-toxic."
A letter from Johns-Manville during this time states: "The fibrosis of this disease is irreversible and permanent so that eventually compensation will be paid to each of these men. But as long as the man is not disabled it is felt that he should not be told of his condition so that he can live and work in peace and the company can benefit by his many years of experience."
---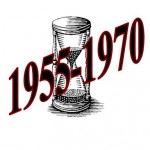 ASBESTOS HAZARDS – WHAT WAS KNOWN: It becomes well established that asbestos causes malignant mesothelioma.
ASBESTOS INDUSTRY RESPONSE: While asbestos hazards are now widely known by those within the asbestos industry, companies continue to expose workers and consumers to asbestos without warning.
For example, by 1956, W.R. Grace becomes aware that its vermiculite mines are contaminated with amphibole asbestos fibers. It also is aware inhalation of asbestos poses a health risk, but it refuses to warn miners about this risk. In the 1960s, a Bendix official writes that "[m]y answer to the problem [of asbestos] is: if you have enjoyed a good life while working with asbestos products, why not die from it? There's got to be some cause." In 1973, an industry expert notes "the good news is that despite all the negative articles on asbestos-health that have appeared in the press over the past half-dozen years, very few people having been paying attention."
---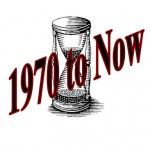 ASBESTOS HAZARDS – WHAT IS KNOWN: Governmental and scientific bodies agree that asbestos, in all forms, is hazardous to human health.
"All forms of asbestos are hazardous, and all can cause cancer…" Agency for Toxic Substances and Disease Registry
"Asbestos (actinolite, amosite, anthophyllite, chrysotile, crocidolite and tremolite) has been classified . . . as being carcinogenic to humans. Exposure to chrysotile, amosite and anthophyllite asbestos and to mixtures containing crocidolite results in an increased risk of lung cancer. Mesotheliomas have been observed after occupational exposure to crocidolite, amosite, tremolite and chrysotile, as well as among the general population living in the neighbourhood of asbestos factories and mines and in people living with asbestos workers." International Agency for Research on Cancer/World Health Organization
"Asbestos and all commercial forms of asbestos are known to be human carcinogens … " National Toxicology Program/US Department of Health & Human Services
"At this time there is no compelling evidence to justify different public health policy for different asbestos fiber types." National Institute for Occupational Safety & Health
". . . there is insufficient evidence to show that chrysotile does not present a significant mesothelioma risk to exposed employees. Furthermore, the major disease linked to asbestos exposure, lung cancer, occurs at the same frequency among employees exposed to equivalent doses of chrysotile or to amphibole asbestos fiber types. Indeed, evaluation of all of the evidence indicates that chrysotile asbestos presents a similar significant risk of lung cancer and asbestosis as other forms of asbestos. Since these adverse health effects constitute the majority of diseases related to asbestos exposure, OSHA is still of the opinion that chrysotile exposure should be treated the same as other forms of asbestos." Federal OSHA
"All four main types of commercially used asbestos, chrysotile, amosite, anthophyllite, and mixtures containing crocidolite, are associated with an increased risk of lung cancer. . . . chrysotile fibers are [also] linked with mesotheliomas." American Cancer Society
"[C]arcinogenicity, or toxicity" . . . [is] "a defining aspect of the physical properties of chrysotile asbestos fibres." World Trade Organization
"EPA believes that it is prudent and in the public interest to consider all fiber types as having comparable carcinogenic potency in its quantitative assessment of mesothelioma risk." US EPA
ASBESTOS INDUSTRY RESPONSE: Faced with increased regulation, the asbestos industry has developed new strategies for promoting its products. One strategy has been to disseminate half-truths and lies about different asbestos fiber types.
Although it is unquestionable that asbestos is a health hazard, industry leaders argue that chrysotile is of such insignificant danger that it should be regulated and treated differently from other asbestos fibers. Not surprisingly, chrysotile is the most common asbestos fiber type used commercially in the world.
Billions of dollars have been spent by companies and governments involved in the mining or use of chrysotile asbestos. This money has gone to fund think tanks, scientists, and media representatives that are supportive of the asbestos industry. As a result, complete bans against asbestos in many countries have been stopped in their tracks, and the importing of asbestos to new markets has resulted.
Asbestos has not been mined in the United States since 2002, but asbestos continues to be imported into this country. During 2005-2009, over 8,500 tons of asbestos was imported for use in roofing materials, asbestos-cement sheets, automobile brakes, and other products.